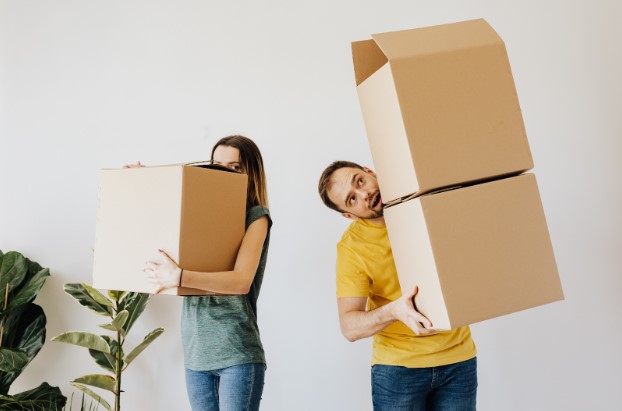 Moving from one place to another requires immense effort involving multiple activities and the collaborative work of several people. The moving process can be made effective and easier with the assistance of professional movers with enhanced skills.
House moving services in Malaysia offer high-quality services based on customer needs and requirements, making the entire moving experience hassle free.
While moving, it is important to consider certain factors and take steps according to the nature of the move. When many different items are involved, the process can be hard and require more work.
There are certain dos and don'ts to be followed, such as the following, while moving with the help of movers to ensure better outcomes.
Important things to do while moving
People are inclined toward hiring movers to obtain better services and gain high-performance outcomes.
Malaysia relocation services offer customers an organized and systematic moving process through the incorporation of various elements.
The important things to be done before moving are the following:
1. Pack everything and be ready
One of the important factors to be considered before moving is proper packing and arranging for a hassle-free moving process. It becomes easier for movers to move the goods when they are packed and arranged for further processing.
2. Provide movers with enhanced access.
Movers require better access to the items to ensure faster services in an appropriate manner. They should be given easy access to the rooms in your apartment, house or office to prevent any delays or problems.
At the same time, movers should also be given an easy exit from the rooms or premises to the place where they park their lorry.
3. Keep separate packages for sensitive items.
While packing, certain sensitive and volatile items need to be packed separately to ensure their safety.
Any prohibited items that cannot be handled by movers, like hazardous materials, must be labeled and kept separately.
4. Guide the movers for faster moving.
Movers can work quickly if they are accompanied throughout the process for giving instructions on the items. Such assistance without getting in their way of work will help in the completion of work effectively.
The don'ts while moving
In addition to the factors to be considered while moving, it is important to avoid doing certain things for a smoother moving experience. The steps taken to facilitate a better environment for movers to carry out their jobs are integral to obtaining the desired results.

The factors to be avoided while moving are the following:
1. Avoid giving unnecessary orders to movers
Movers require a certain amount of freedom to carry out their functions without any interruption. Professional movers with years of experience and skill will know how the functions must be carried out.
Any unnecessary orders or instructions given to movers will only affect the overall process negatively without any desired results.
2. Avoid haggling
Haggling about the price should be completely avoided as it will only create chaos and provide no benefit in any way. To ensure that the processes run smoothly, any negotiations should take place before hiring movers. The payment for the overall moving process must be ready beforehand to prevent chaos at the last minute.
3. Refrain from packing stuff carelessly.
Packing is an important part of moving, and it needs to be done right so that other tasks can be carried out the right way. Packing the items with utmost care and caution is important to minimize the issues arising from them.
4. Avoid getting in their way.
It is important to refrain from telling movers what to do and how to do it, as it will disturb them from fulfilling their tasks. The functions of packing and moving can be done effectively by not getting involved in the work of movers.
Movers should be given only the required assistance without questioning or ordering them in any way.
Final takeaway
Movers are an integral part of the moving process. For instance, house moving services in Malaysia use advanced methods for moving items without any damage or difficulty.
To utilize Malaysia relocation services effectively, fulfillment of the necessary factors concerning the moving process is required. If you are looking for affordable, cheap movers in KL, feel free to contact our relocation experts for a full consultation.