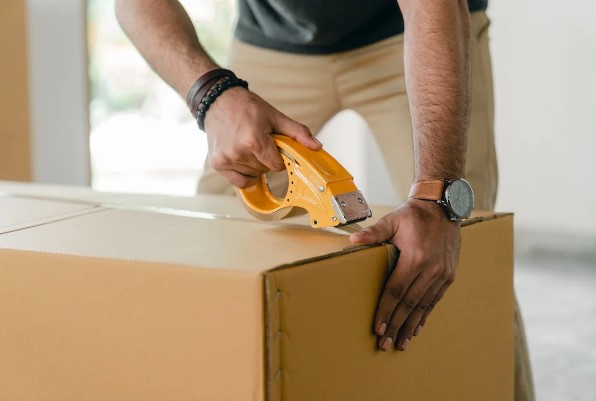 Moving is one of the most exciting transitions involving a change in place and environment, which can also be stressful due to the need for enhanced planning and strategy.
It is essential to have a proper plan before starting with packing and moving as it will help in sorting out the essentials and organizing them effectively.
Companies such as Myrelo, a one-stop service provider for international and local relocation and high-technology self-storage services, offer Malaysia moving services and lorry transport services from one place to another in an organized manner per the customers' needs.
Things to consider before packing
While dealing with the packing process, it is important to consider certain factors to make the process easier and smoother. Storage spaces can also be utilized in the moving process, based on the nature of the items.
With a reasonable monthly storage space rent, users can store their essential things per their needs and convenience.
Important things to consider before packing are the following:
1. Create a checklist
The moving process from one place to another is a stressful one that demands the creation of a checklist where essential things and tasks need to be added for a better packing process.
2. Take inventory
In addition to making a checklist, it is crucial to list things you own according to the quantity and your interests. Such an inventory helps keep track of everything that needs to be added to the packing list.
3. Declutter your belongings
While deciding what to take, it is important to prioritize the things you need the most, as there will be various things you want to get rid of. Such things need to be removed, and other necessary items need to be included along with recyclable ones.
4. Find a moving company
The selection of a moving company is one of the most important aspects of moving and has a huge impact on the overall process.
What to pack first when moving – Checklist
In the packing and moving process, after having a proper plan, the next step is to start packing as per the checklist in an organized manner. The following are important items to pack first when moving:
1. Storage items
Items that are in storage need to be packed first when moving, as it is easier to figure out the other things and properly pack them.
2. Artwork, wall hangings, and picture frames
Wall hangings and picture frames are one of those delicate items that need to be packed carefully to prevent any damage that may happen during the moving process.
3. Trinkets and knick-knacks
One of the first things to be considered while packing is trinkets and knick-knacks, as there is a high chance of forgetting such things towards the end of the packing process.
4. Extra towels and linens
The supplies closet has to be emptied at the beginning of the packing process, as arranging and packing towels and linens can become a hectic process, and it may become more difficult if done at the end after exhausting yourself from packing.
5. Books
If you are a person who is interested in books, it should be one of those things you need to sort out while packing. Categorizing books by weight, need for access, etc. will help in sorting and organizing them effectively.
6. China dishes and other rare-use dishes
Fragile things like dishes, cups, and other fancy plates need to be kept separately in boxes and have to be clearly labeled as fragile. Such things might be forgotten in the end when other things come together with packing, so it is important to pack first.
Final takeaways
Moving services provided by Myrelo can be utilized to carry out the moving process conveniently and without complications. Using a proper checklist and understanding the things to be packed will help organize packing and facilitate effective moving.
Myrelo understands that moving can be a hassle due to the involvement of different things of varied nature. With our professional moving and high-tech storage services, all your moving and storage needs will be well taken care of.