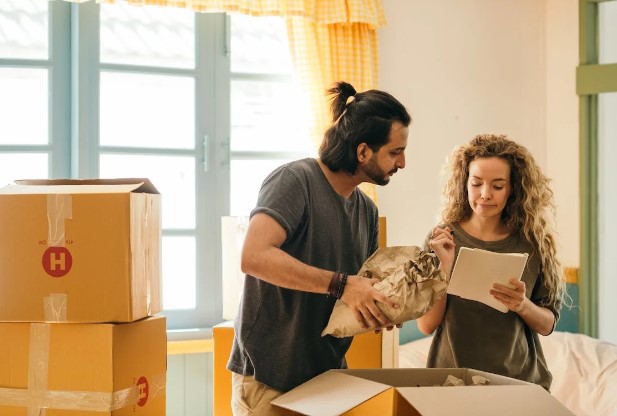 Plan to move into a new house? The first question that comes up after the purchase formalities have completed is the process of relocation.
At this stage, we would start to search for house-moving services in Malaysia and relocation services in Malaysia, while comparing each and every point of the services offered.
Relocation can be a pleasant experience, with the thrill of moving into a new home. At the same time, the very thought of relocation will also appear to be painful in moving the items from the home for quite a period of time (maybe years) over to the new place. All that with the least possible damage.
It would never be easy to do all this by oneself. There are a number of actions to be undertaken while choosing a house moving services Malaysia provider.
Few things to consider when choosing a house moving service in Malaysia
1. Does the Malaysia relocation services provider have an appropriate packaging technique for all items to be moved?
2. Is the house moving service Malaysia service provider following the correct method to load / unload all items from their transport vehicles?
3. Does the Malaysia relocation services provider pack, unpack, and arrange all items as requested by the customer?
It would always be beneficial to have quotes from two or more relocation services in Malaysia, before finalizing one of them based on Budget, Quality of work, Adherence to timelines, and other factors.
By selecting the preferred provider after filtering the choices, you are able to find a provider that offers the best price and proceed to arrange an appointment.
What do relocation services in Malaysia offer?
Relocation services in Malaysia offer budget lorries, pickup trucks, and premium packages for everyone, depending on their preference.
Relocation services in Malaysia offer complete moving services such as lorry transport, professional house relocation, furniture disposal, and office relocation.
If you have the budget to spare, you can even try out the premium moving package that offers consultation and leaves everything to the movers to do the hard work.
If there is expensive furniture or items to be moved, like a piano, then you will have to look for specific expert services.
Some relocation services in Malaysia will do this at a premium charge and also own up the pain of packing it perfectly and delivering it on time at the specified place.
Sometimes, we would also need to have storage facilities for the items that would need some time to be operational at the new location. This is another important factor when we identify the right team to do the relocation services.
So far, we have only discussed moving household items. But there are other important services that may be required while shifting to a new location.
Some other important services when shifting to a new location
Temporary accommodation
If the assignee's permanent location is yet to be identified, then temporary accommodation can be arranged in a furnished apartment that meets the requirement.
Home search 
Relocation services in Malaysia, evaluate the assignee's needs and research appropriate housing options.
Once they have a list of properties that meet their requirements and the mobility policy, they accompany the assignee on viewings. Once a property has been decided on, the consultants coordinate the signing of the lease.
School search 
To ease out the pain of relocation, Relocation services in Malaysia assist in School searches where the assignee receives a dossier on appropriate schools in the area. Representatives from the relocation company, accompany them to interviews and assist in the registration process.
Settling-in services 
The relocation services, will give a guided tour of the new neighbourhood, where all the useful amenities are marked out. They would also help organize basic amenities like the internet, gas and electricity.
They also help with opening bank accounts, converting driving licenses, obtaining insurance and local registrations.
Most relocation services in Malaysia also help with:
Termination of lease and utilities – They help in terminating the assignee lease in good time. This service includes giving notice for house-related contracts, like telephone, water, gas, electricity.
Property Closure – The relocation services in Malaysia, organize and coordinate the cleaning and eventual repair of the assignee's rented accommodation. They also arrange for furniture removal, booking of rental removal company, and coordinate the operation.
Exit formalities – The relocation services also create a checklist and follow the same to the core. They assist in closure of bank accounts, mail forwarding, and local government de-registration, canceling of local club subscriptions.
There are three basic services that are provided by relocation services in Malaysia.
Domestic move within Malaysia.
All in all
We now see that for the relocation services in Malaysia, passion for customer satisfaction and commitment to personal service are driven by knowing that every move is different and must meet individual needs.